Preschool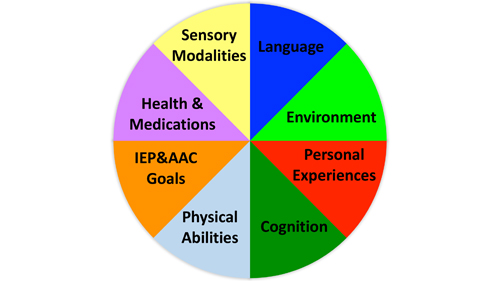 Outcomes for the preschool students can be measured best by their ability to engage within activities and the curriculum in a more meaningful way.  By using The CVI Range to assess our students and understand how the characteristics of CVI are expressed uniquely in each student allows us to better understand and drive our accommodations and strategies during classroom activities.
What we gain most importantly from this tool is a detailed inventory of the student's CVI profile and a framework for developing systematic accommodations.  Since starting to use these strategies and accommodations, we have seen school-wide changes in our expectations for students with CVI.  Where we maybe used to shy away from expecting or knowing how to support learning with visual accommodations, we are seeing how we can make materials visually accessible and teach students to use their vision more effectively.  We now have a meaningful way to offer more visual access to the curriculum.
At the core of it all remains the student.  Our students' needs and abilities can be complex and interdependent.  Vision is just one piece of the pie that makes up our students as a whole.  When we look at student outcomes it is really many pieces of this pie that have come together.
Next Steps, Questions, Challenges for the Preschool Include:
Conducting The CVI Range with new students diagnosed with CVI when appropriate.
Continued staff training on strategies to support students with CVI.
Strategies for sharing information with team members outside of The Bridge School and how interventions/accommodations can carry over from home/school/community/etc.
Balancing the needs of the whole child, particularly as young learners, and knowing when to push and pull back in certain vision interventions.