Completing The CVI Range Assessment includes a direct assessment of the characteristics associated with CVI and determining if and to what extent those characteristics impact a student's participation in differing educational environments. Students who are impacted by these characteristics will have difficulty using their vision conventionally.
Students at The Bridge School with CVI and severe speech and physical impairments (SSPI) will have differing needs and indicators of their CVI. For many students assessed on The CVI Range Assessment, incorporating a visually guided reach can be one of the goals toward resolution of their CVI however, for some of the students at The Bridge School, orthopedic impairment not CVI impacts their visually guided reach and this gives some variation on how The CVI Range Assessment is administered and scored. In general however, The Bridge School follows the assessment as it is intended.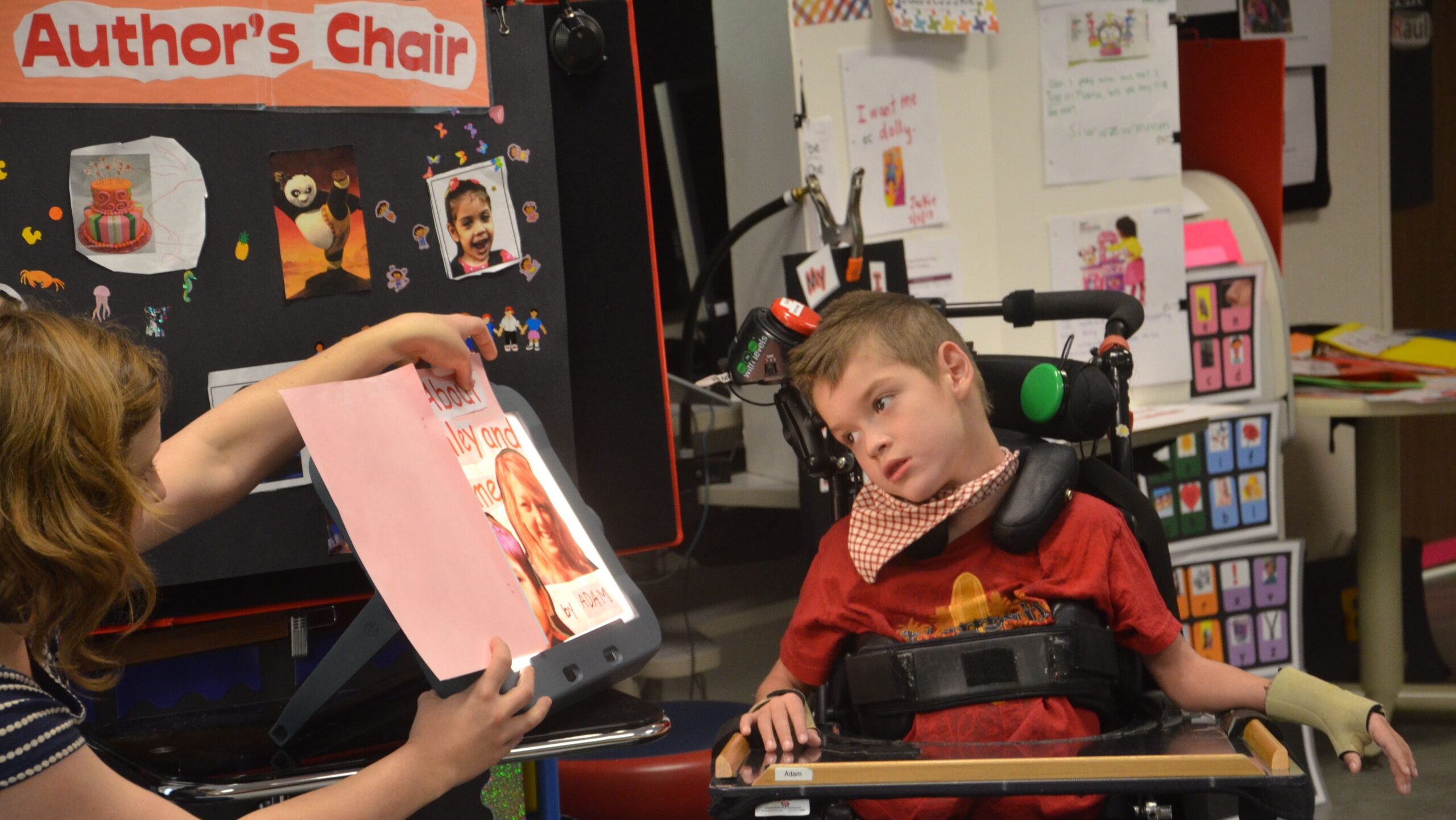 10 Characteristics of CVI
Strong color preference
Need for movement for visual attention
Visual latency when visually attending to what is presented
Visual field preference
Difficulties with visual complexity in objects, faces, arrays, and environments
Light gazing and non-purposeful gaze
Difficulty distance viewing
Atypical visual reflexes
Difficulty viewing what is novel and not familiar
Difficulty with visually guided reach
Once a student is assessed, information is compiled on scoring guides. The scoring guides determine a student's range of visual function and placement within three broad phases of CVI. An educational team can then use the guidelines defined in the three phases to plan educational needs and interventions.
Carefully designed instruction and environmental adaptations help a child progress toward resolution of CVI in three phases.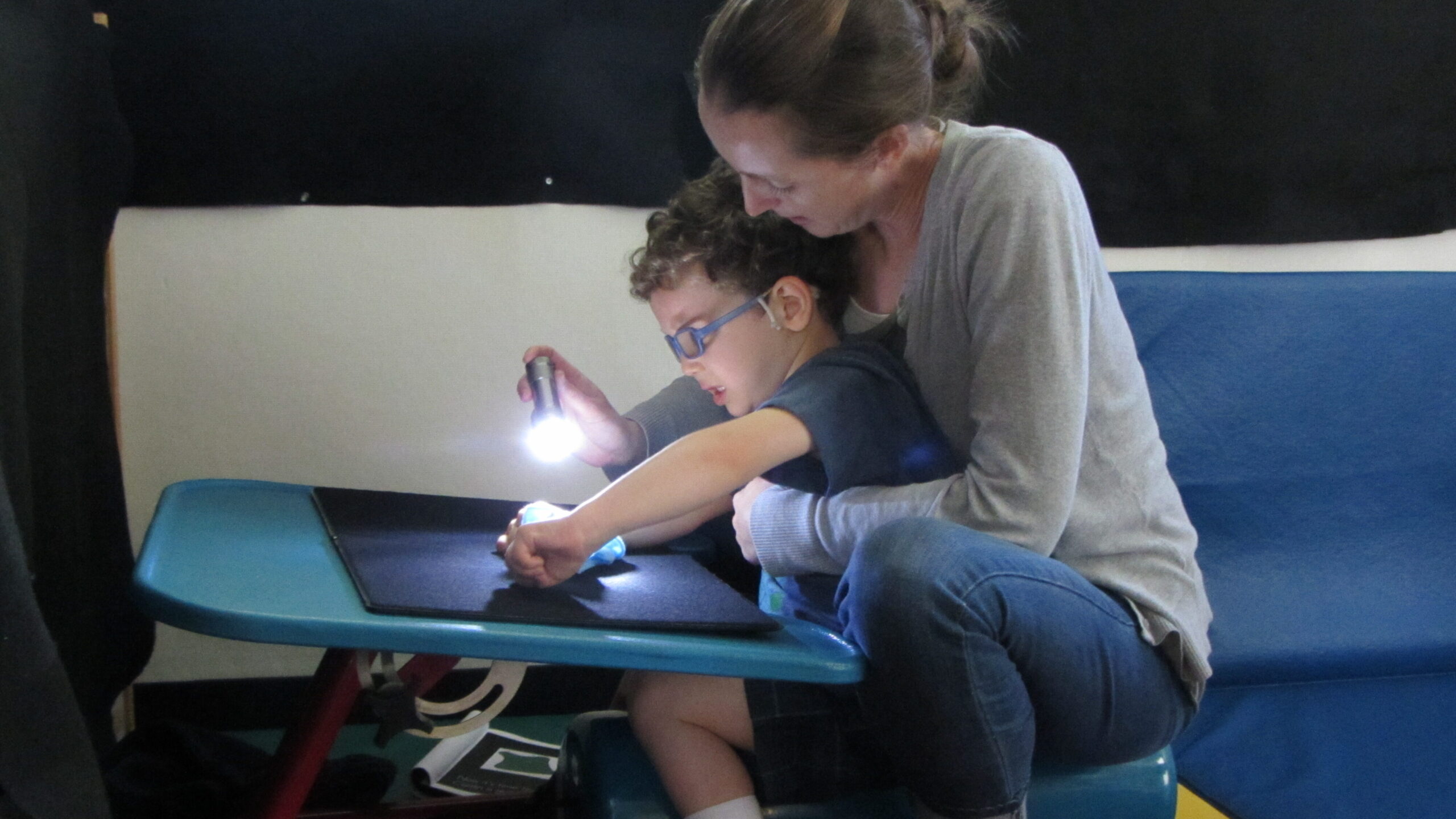 Phase II:
Emphasize using vision to complete a functional task. Students can use their vision to eye gaze to a choice, participate in familiar routines, and increase their participation using their vision.
Encourage students to look at people and objects with some competing environmental distractors.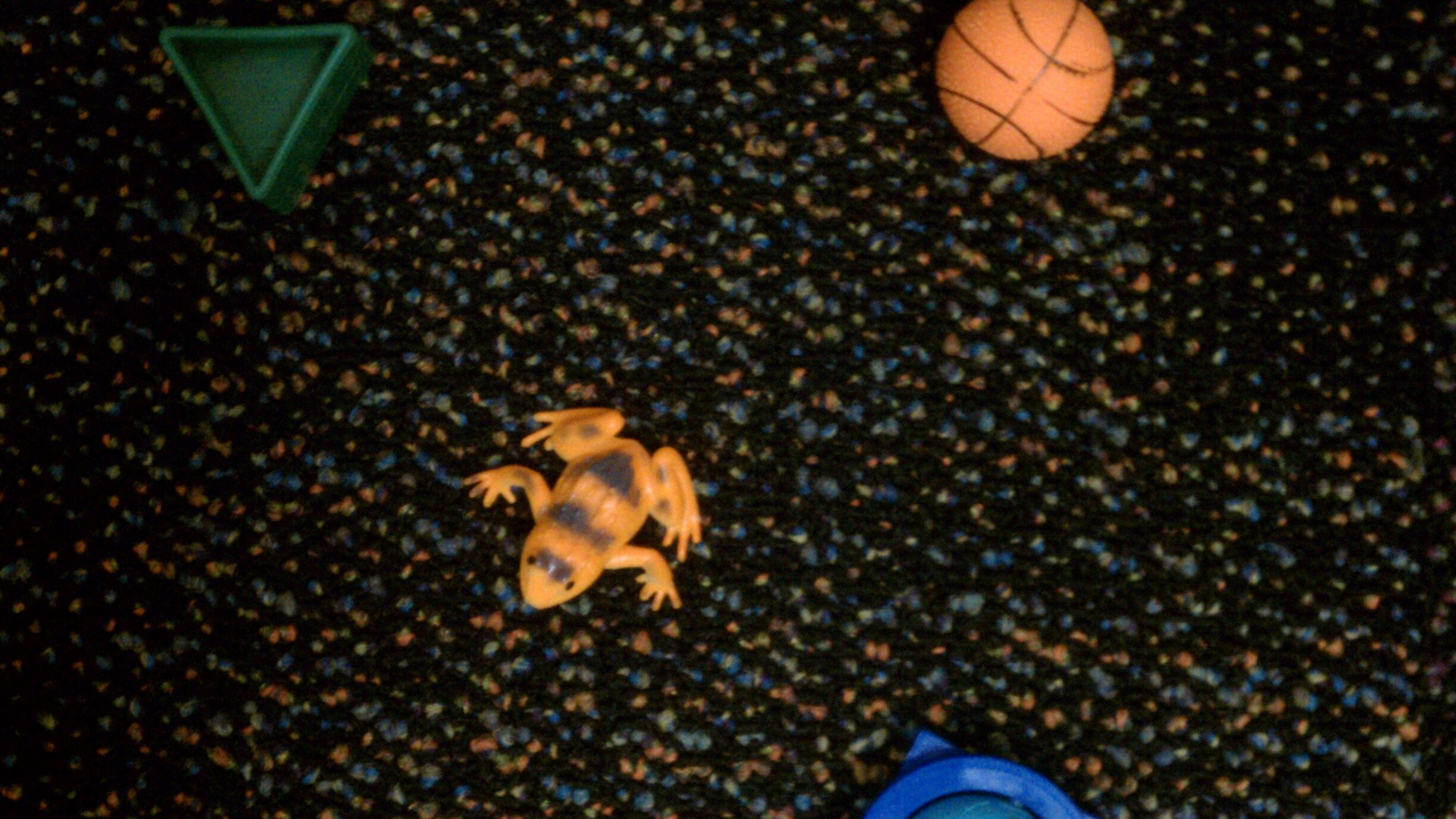 Phase III:
Move students toward using their vision more conventionally.
Increase presentation of 2-dimensional materials and adapted to increase complexity.
Teach salient features.
Teach and encourage students to use their vision to access differing environments, increase viewing at distances and identify what may be novel.